Crystal Ball Reading
A psychic reading experience
The crystal ball is part of our mystical heritage and is associated with tarot cards to give you a symbolic vision of your future. With the help of the divinatory tarot, this spread offers you a unique opportunity to study your life path and its various components.
The crystal ball represents the strength and power of the divinatory arts throughout history. It will offer you protection and bring you the energy to move forward in your projects and make a success of your life.


THE CARDS ARE BEING SHUFFLED...PLEASE WAIT A FEW SECONDS
CRYSTAL BALL READING
START THE ADVENTURE
THE CRYSTAL BALL INVITES YOU TO LOOK FORWARD, INTO THE FUTURE. PLEASE CHOOSE THE 3 CARDS THAT BEST REPRESENT YOUR LIFE PATH.
PLEASE CHOOSE 1 CARD THAT YOU WISH TO ASSOCIATE WITH THE CRYSTAL BALL. THIS CARD WILL GIVE YOU PROTECTION AND ENERGY TO HELP YOU DURING TESTING TIMES.
THERE ARE NOW 4 CARDS LEFT. PLEASE CLICK ON THESE CARDS IN ORDER OF PREFERENCE.
Friday 21 February
CRYSTAL BALL READING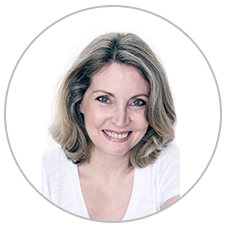 Interpretation of your draw, made by Eva Delattre on February 21, 2019 at 22:19
The crystal ball will help you to discover new opportunities in your life and to take time to think about your life path. This reading encourages you to think about the past, the present and the future, at the same time creating a break point between these three temporal periods.
Your life path in 3 steps

Le Diable (14) - La Maison Dieu (9) - L'Empereur (4)

Paragraphe 1

The promises in your draw...

Le Diable (14) - La Maison Dieu (9) - L'Empereur (4)

Paragraphe 2

The lessons of the draw

Le Diable (14) - La Maison Dieu (9) - L'Empereur (4)

Paragraphe 3
include("../../formulaire3.php"); ?>