Classic 32 Card Reading
using cartomancy
The classic 32 card draw is a divinatory skill that combines modern cartomancy techniques and the divination tarot, part of our mystical heritage. This draw should help you to face the future more serenely by refocusing your goals on what really matters to you.
This draw takes you back to the origins of the divinatory arts and cartomancy, to the beliefs of old and to an esoteric universe marked by powerful symbols. Using the 32 cards of a traditional deck, you will be able to pose yourself personal questions that will help you to better understand the extent and richness of your life path.


THE CLASSIC 32 CARD READING
THE CARDS ARE BEING SHUFFLED...PLEASE WAIT A FEW SECONDS
CLASSIC 32 CARD READING
PLEASE CLICK TO DISPLAY YOUR DRAW
PLEASE CHOOSE 3 CARDS THAT REPRESENT THE QUALITIES YOU NEED TO MOVE TOWARD YOUR OBJECTIVES.
PLEASE CHOOSE 3 CARDS THAT REPRESENT DIFFICULTIES.
PLEASE CHOOSE 2 CARDS THAT YOU ASSOCIATE WITH OPPORTUNITY.
PLEASE CHOOSE 2 CARDS THAT YOU ASSOCIATE WITH DANGER, A BRAKE OR A DELAY IN YOUR PROJECTS.
THE 2 REMAINING CARDS REPRESENT YOUR PREDILECTION AND EVOKE UNCERTAINTY. PLEASE CHOOSE 1 CARD THAT YOU WISH TO DISCARD FROM YOUR DRAW.
32 CARD READING
Interpretation of your draw, made by Eva Delattre on February 21, 2019 at 21:44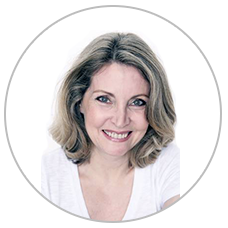 The 32 card draw uses cartomancy to offer you a complete study of your life path represented by powerful esoteric symbols. As you reflect on your life goals, it should help you to understand the different opportunities that lie ahead, and the means available to you for taking advantage of them.
Le Diable (14) - La Maison Dieu (9) - L'Empereur (4)

Paragraphe 1

Your opportunities during the month of February

Le Diable (14) - La Maison Dieu (9) - L'Empereur (4)

Paragraphe 2

What the fortune teller foresees

Le Diable (14) - La Maison Dieu (9) - L'Empereur (4)

Paragraphe 3