DEVELOPMENTS
PROJECTS
PROSPECTS
The Path of the Pyramids
WITH THE EGYPTIAN TAROT
The Path of the Pyramids offers a unique clairvoyance experience using the Egyptian tarot. This spread invites you to journey back in time, drawing on the mysteries of Ancient Egypt to understand and interpret the future.
This divinatory encounter takes you to the heart of the beliefs of Ancient Egypt and the strong symbolism of its mystical universe. During your reading, you should gain insight into personal questions to help you rethink your goals, and get a better understanding of the breadth and depth of your life path


THE PATH OF THE PYRAMIDS
THE CARDS ARE BEING SHUFFLED...PLEASE WAIT A FEW SECONDS
THE PATH OF THE PYRAMIDS
CLICK TO START YOUR READING
WHILE THINKING ABOUT WHAT YOU WANT MOST, PLEASE CHOOSE 3 CARDS. THESE CARDS REPRESENT A GOAL OR A PROJECT, AND ALSO A PROMISE FOR THE FUTURE.
WHILE THINKING ABOUT THE DIFFICULTIES YOU ARE FACING TODAY, PLEASE CHOOSE 3 CARDS. THESE CARDS REPRESENT OBSTACLES AND CHALLENGES THAT YOU WILL NEED TO OVERCOME.
THERE ARE NOW 6 CARDS LEFT. PLEASE SELECT THE 4 CARDS THAT YOU WISH TO KEEP IN YOUR DRAW, CHOOSING THE ONES THAT FEEL IMPORTANT TO YOU.
THEME 1
THEME 2
THEME 3
The Path of the Pyramids
Interpretation of your draw, made by Eva Delattre on February 21, 2019 at 22:52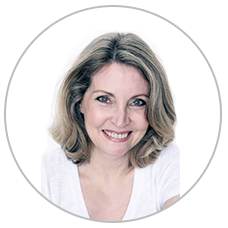 The Egyptian tarot opens you to the world of dreams, hopes and desires. The interpretation of your draw should give you a unique perspective on your life project and allow you to refocus your goals on what really matters to you.
What attributes could help you to get closer to your goals during the month of March?

Le Diable (14) - La Maison Dieu (9) - L'Empereur (4)

Paragraphe 1

What events do you need to prepare for?

Le Diable (14) - La Maison Dieu (9) - L'Empereur (4)

Paragraphe 2

Things you should know about your life path

Le Diable (14) - La Maison Dieu (9) - L'Empereur (4)

Paragraphe 3
include("../../formulaire3.php"); ?>