PLEASE WAIT, YOUR READING IS BEING INTERPRETED
THE ORACLE OF THE MOON
A STEP CLOSER TO THE SUBCONSCIOUS
The Oracle of the Moon opens the doors of a new world, encouraging you to explore the riches of your subconscious. This spread encourages you to step closer towards dreams, the abstract and the unreal by giving your subconscious all the power.
The Moon represents the unconscious part of an individual. This reading should give you a different view of your future by highlighting events you haven't contemplated consciously.


THE ORACLE OF THE MOON
THE CARDS ARE BEING SHUFFLED...PLEASE WAIT A FEW SECONDS
THE ORACLE OF THE MOON
PLEASE CLICK TO DISPLAY YOUR DRAW
PLEASE SELECT 2 CARDS THAT HAVE A POSITIVE ASSOCATION FOR YOU.
PLEASE SELECT 2 CARDS THAT YOU FEEL REPRESENT YOUR CHALLENGES.
THERE ARE NOW 3 CARDS LEFT. THESE REPRESENT UNCERTAINTIES. WHICH CARD DO YOU WANT TO DISCARD FROM YOUR DRAW?
Friday 21 February
THE ORACLE OF THE MOON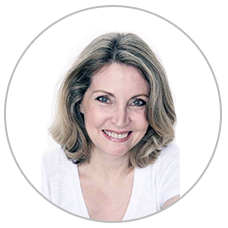 Interpretation of your draw, made by Eva Delattre on February 21, 2019 at 23:04
The Oracle of the Moon makes it possible to take one more step towards knowledge of your future. It gives you the opportunity to think about how your subconscious affects the choices you make every day. This reading should help you to know yourself better, and to look at your life path with new eyes.
A different way of looking at your current situation

Le Diable (14) - La Maison Dieu (9) - L'Empereur (4)

Paragraphe 1

The promises of the oracle

Le Diable (14) - La Maison Dieu (9) - L'Empereur (4)

Paragraphe 2

What the Moon has to teach

Le Diable (14) - La Maison Dieu (9) - L'Empereur (4)

Paragraphe 3