of April
The Doors to Discovery
with the daily tarot
The Doors of Discovery open the mind to a new way of looking at the future. This spread uses the tarot cards to help you to think deeply about your current situation so you can understand your life path. It should give you the answers you need to continue your journey.
Through this encounter, you will see that your opportunities are many and each of them is like a door that you can choose to open, or not.


The Doors to Discovery
THE CARDS ARE BEING SHUFFLED...PLEASE WAIT A FEW SECONDS
IT'S TIME TO EXPLORE YOUR SUBCONSCIOUS...
CONTINUE...
WHILE THINKING ABOUT YOUR PERSONAL SITUATION, PLEASE CHOOSE 3 CARDS. ONE REPRESENTS YOUR PAST, THE SECOND YOUR FUTURE, AND THE LAST YOUR DEAREST DESIRE.
WHICH CARD WOULD YOU LIKE TO HAVE AT YOUR SIDE DURING THE COMING WEEKS?
THERE ARE NOW 6 CARDS LEFT. AMONG THEM, SOME REPRESENT DIFFICULTIES, OTHERS OPPORTUNITIES OR PROMISES ... USING YOUR INTUITION, CHOOSE 3 THAT WILL BE HELPFUL TO YOU.
THESE CARDS REPRESENT DIFFICULTIES BUT ALSO CHALLENGES. YOU MUST ELIMINATE ONE. THE ONE YOU CHOOSE WILL NOT BE INCLUDED IN THE INTERPRETATION OF YOUR DRAW.
DESIRE
GUARDIAN ANGEL
OBSTACLES
OPPORTUNITIES
Friday 21 February
The Doors to Discovery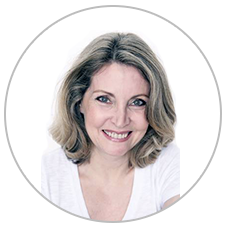 Interpretation of your draw, made by Eva Delattre on February 21, 2019 at 23:30
The Doors of Discovery focuses on the symbolism of choice to help you explore the influence of your subconscious. In this spread, the doors represent a set of opportunities that embody your future. By carefully reading the interpretation of your draw, you will be able to understand the different opportunities ahead and improve your knowledge of your future.
The elements of your personality

Le Diable (14) - La Maison Dieu (9) - L'Empereur (4)

Paragraphe 1

Predictions for the month of March

Le Diable (14) - La Maison Dieu (9) - L'Empereur (4)

Paragraphe 2

Synthesis

Le Diable (14) - La Maison Dieu (9) - L'Empereur (4)

Paragraphe 3
include("../../formulaire3.php"); ?>